Eminem's wife, Kim is undoubtedly one of the most controversial personality with the darkest history. She has attempted suicide, went to jail and her on and off relationship with Eminem used to be the talk of the town. Kim and Eminem have known each other since childhood but their relationship was always dysfunctional. Kim is 2 years younger than Eminem and when Eminem met her, he was only 15. They faced a lot of struggles in their relationship which changed their lives.
Also read: Confession From Kids Who Saw Their Parents Cheating On Each Other
Here's what Eminem's wife is doing and looks like now. Take a look!
Then: 
Both grew up in Detroit, Michigan. When Kim first saw him, he was rapping on a table with no shirt on. They didn't have a regular romantic start like other couples. Kim decided to move with Eminem when he was just 15.
The fame, drug addiction, and alcohol always created problems in Eminem's career and relationship. But it was her daughter who acted like a glue and kept the parents together.
Hailie, the daughter of Kim and Eminem was born in 1995 and after 3 years, the couple got married. But the marriage didn't work and after two years they decided to end the relationship.
Eminem even released a song that was related to Kim. Eminem has always been in controversy for lyrics but this song almost killed his wife. Sure, Eminem was hurt but the song hurt his wife even more. The song includes sick fantasy where he kills Kim's husband, the stepson and her.
If it wasn't enough, Eminem invited ex-wife to watch him sing this song. His ex-wife didn't want to go but Eminem promised he wouldn't sing that song. But Eminem sang that song anyway and he was even seen punching a doll. The doll was supposed to be his ex-wife.
After seeing this humiliation, she left the stage. She then got into the car and immediately crashed it. When she reached home, she attempted suicide by cutting her wrist.
Somehow the couple got back together in 2006 and got remarried. But things didn't go well and they argued on their wedding day. They later admitted that re-marriage was a rushed decision and filed for divorce the same year.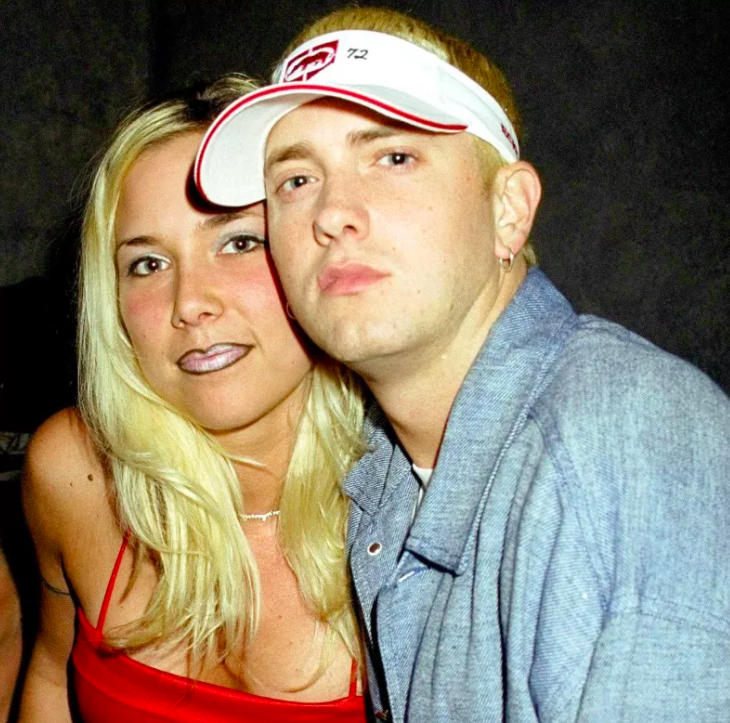 Now:
This is how Eminem's wife looks like now. She had a major car accident a couple of years ago but she survived.
People thought it was drunk and drive case but she admitted that it was a suicide attempt.
She is doing well now but she regrets the decision of attempting suicide.
She is now healthy and happy to be with her kids.
She was seen outside her house where delivery guys were unloading some large fitness equipment box.
Also read: 12 Things That You Should Take Care Of To Make Your Relationship Work