A woman from California is taking legal action upon famous cosmetic store Sephora. She is claiming that she got the "Herpes" virus from the sampling stick without any legal warning of getting herpes or other diseases. Also, a new report revealed that these herpes viruses can be found on testing makeup samples. The woman also said that the store failed to warn customers about herpes.
ALSO READ: This Is How To Do A Messy Bun Step By Step
According to Dr. Whitney Bowe, a Dermatologist, these viruses can survive on even the surface of lipsticks. She said, "You can catch the herpes simplex virus from an inanimate object such as lipstick. In fact, that virus can survive on the surface of a lipstick tube for up to a week." She also added, "It's not just herpes; makeup samples can make you sick any number of ways."
Journalist Jeff Rossen and TODAY collected some samples of popular makeup stores like Sephora, Ulta and Macy's for a microbiology test and the results were shocking. According to their report, These tests stay positive for Staphylococcus Aureus. This virus can cause staph infections like pneumonia, boils, and food poisoning.
Some samples also comeback with harmful bacterias like E. coli and Klebsiella pneumonia. These are two types of bacteria which are found in the intestinal tract which are thrown out from body waste. By seeing these reports Whitney Bowe says. "You could literally be applying and smearing someone else's fecal matter directly onto your lips". 
According to NBC News, Sephora said, "the health and safety of our clients is our foremost priority" and their "testers are regularly sanitized, replaced and replenished." They also included that they follow "best practices in our stores" and "offer many other ways for clients to test products."
Whereas Ulta said, "The health and safety of our guests is a top priority … We encourage and support sanitary trial by offering items like cleansers and disposable makeup applicators…."
And Macy's refused to comment.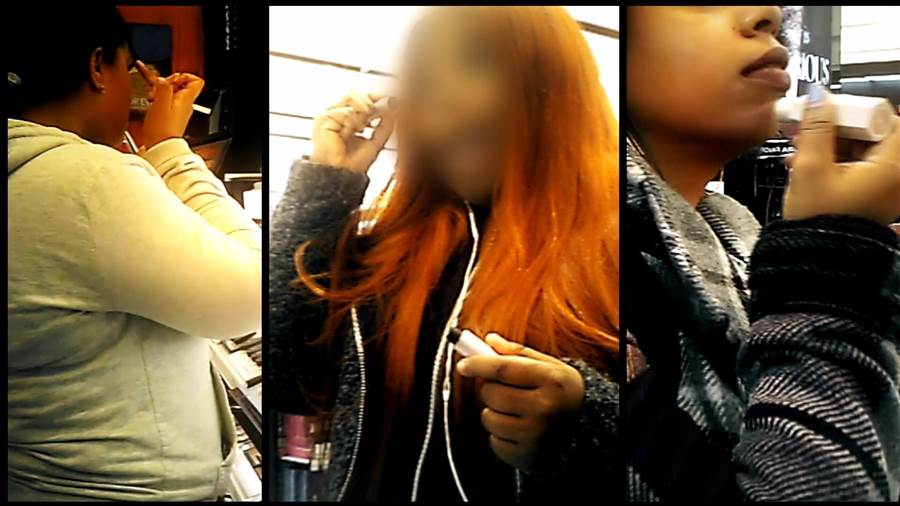 According to Whitney Bowe, "If you're itching to try, then at least use the makeup on the top of your hand as opposed to using it close to your eyes or your lips, because those areas are much more vulnerable to infection,"
Experts said that if you do not want to test makeup samples at the store then you can buy it and test it at your home. If you do not like it then you can easily return it to the store for a full refund.
ALSO READ: This Is What Your Hairstyle Says About Your Personality.